Check Any License Plate to Learn About Vehicle Specification or Get Vehicle History.
Check Any License Plate And Verify For Previous Owners, Title, More
Looking to buy or sell a used vehicle? Consider a license plate lookup! Instant VIN Report tool provides you with hassle free access to vehicle history information. It gives you peace of mind when you know or understand the history of a used car.
It saves you from other pitfalls associated with used cars, such as buying a stolen vehicle, a vehicle with multiple owners, fake mileage, vehicles involved in an accident, etc.
What is a License Plate Number?
A License plate is a metallic or plastic case, usually attached to the front end and rear side of a vehicle for identification purposes.
It is also known as a number plate, this is because it contains a unique set of characters that is specific for a particular vehicle.
In many countries of the world, it is a requirement for all vehicles to be registered and licensed.
Hence the name "License Plate" is used, meaning a plate which displays a vehicle's license number.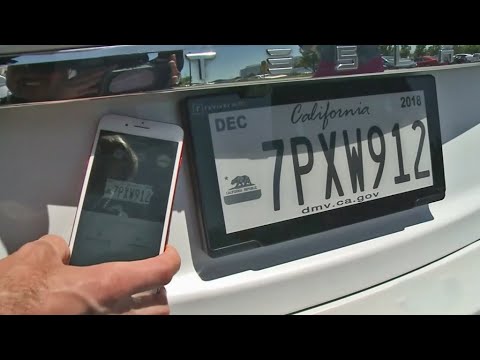 What will you find on our License Plate Lookup Report?
Our report will provide you with detailed information which includes:
Importance of A License Plate Lookup
Verifying a license plate lookup is very important. This could be for due diligence of a car that you are interested in buying, or can be to report a bad driver. It is also possible that you are just curious about the previous owner. Using our free license plate check service, you can learn more about the vehicle's history and previous owners. You can also get vehicle history reports by using our advanced VIN Check tool.
License plates have different types ranging from standard to specialized. You can choose to change the license plates but first, you will need to learn what type it is. You can do it by using our license plate lookup for vehicles anywhere in the United States.
List of license plate types:
You can learn more about the specific type by using our license plate lookup. You can also check the use of different types of license plates at any state DMV website.
Where Can I Find a License Plate Number?
The number is clearly mentioned on the license plate issued by the state DMV. You can also use our DMV license plate lookup service. In addition, the license plate number is available on the Certificate of Title also issued by the state DMV. The Certificate of Title also provides the issued date which can also be an important factor if there are any doubts about license plate number tampering.
Our Free License Plate Lookup Report Sources Include
We use a variety of sources to ensure that you get up-to-date and most accurate information. These sources include government agencies and local dealers. Some of the government agencies searched for compilation of your free license plate lookup are
Can I Run a Reverse License Plate Lookup?
Yes, you can run a license plate reverse lookup. It is free if you use our lookup tool and is also legal. In fact, it is highly recommended that you should always run a reverse license plate lookup for any vehicle that you are considering for purchase or simply want to look up. You need the license plate number, state of registration and press enter to get your results.
Why Is A Reverse License Plate Lookup Important?
A reverse license plate lookup is very important because it will provide you with the VIN number and a report consisting of title checks, insurance claims data, accident history, service and repair history, and many other important details about the vehicle that you are investigating. Our license plate lookup also provides auction history with photos which is unique to only us and is not provided any of our competitors out there.
License Plate Search by State
Frequently Asked Questions
Yes, you can look up any car using the license plate number. The instant VIN Report tool will provide you with enormous insights on the number of previous owners of the car, accident records and many more.
If you are looking for one of the best possible ways of gathering information about any vehicle, then a license plate lookup is one of the best possible ways. Instant VIN Report license plate looks are economical and efficient.
License plate lookups are not illegal, in fact it is highly recommended that you run a license plate check before purchasing a used car.