Lookup Window Stickers By VIN - Get Access Now.
Not sure of the original specifications,features,packages and options of a car? Get an original window sticker. Instant VIN Report provides a reproduction of the original window sticker.
What is a window sticker or monroney label?
A "window sticker" also known as "monroney sticker" or "build sheet": uncovers vital information about a vehicle. We can translate any VIN to exact trims and hence provide accurate OEM window stickers with factory options and packages, MSRP, safety and security features, interior, exterior and color options.
What are the benefits of a window sticker?
Are you a dealer and want to get access to window stickers in bulk?
Save more with our subscription packages. Get unlimited window sticker subscription for just $199.99/month.
Talk to us and get a competitive offer tailored to your business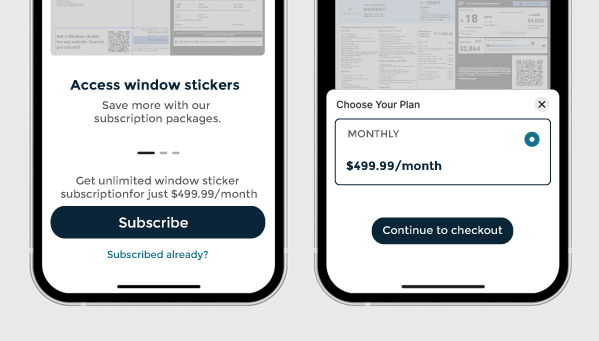 What information does our window stickers contain?
Everything you need to know about a new or used car is on its window sticker. Auto Shoppers will find the following most crucial information on a window sticker.
Classic Vehicle Window Stickers
Looking to get reproduction window stickers for your classic vehicles?
Instant Vehicle Reports has got you covered. We are the industry-first providing window stickers for classic vehicles.
Our classic vehicle sticker includes details including standard specifications including the engine size and transmission, the dimensions, carburettor, wheels, rims and tires, paint codes, radiator type, shocks, brakes. Also it includes MSRP, VIN descriptions, VIN location, standard and optional equipment details.
A build sheet for classic vehicles is very important because it provides you with detailed information on original parts that were installed in the vehicle. For classic cars, the build sheet acts like the car's provenance, proving where the car started its life and in what state.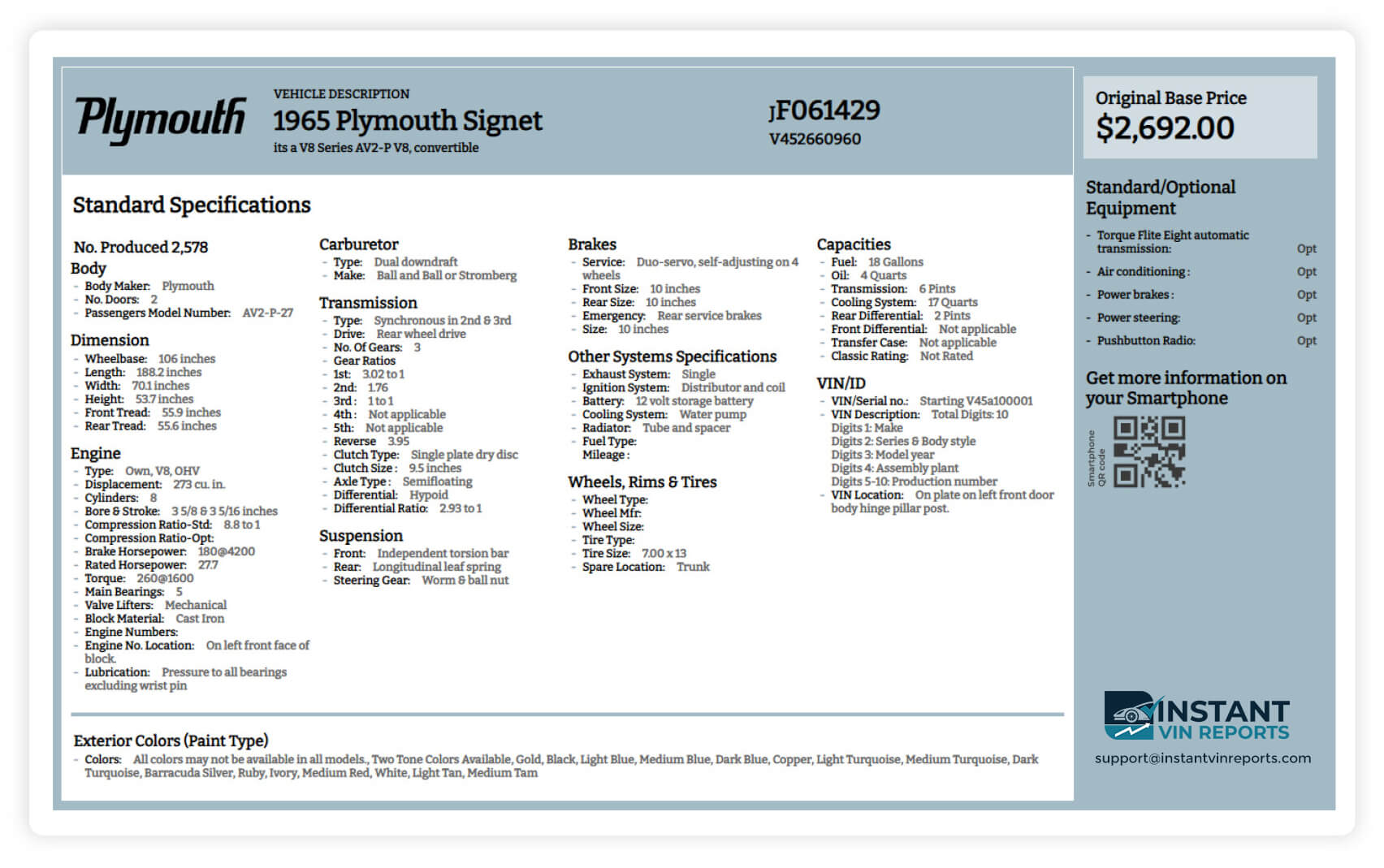 Can I find a window sticker by VIN?
Here is how to find a Window Sticker by VIN:
In case of any query, simply contact our staff via live chat or email for assistance.
We also offer custom window stickers for dealers to help in their marketing and branding. These custom window stickers usually contain the logo, basic information such as opening and closing hours, address and social media links
The benefits of getting custom window stickers include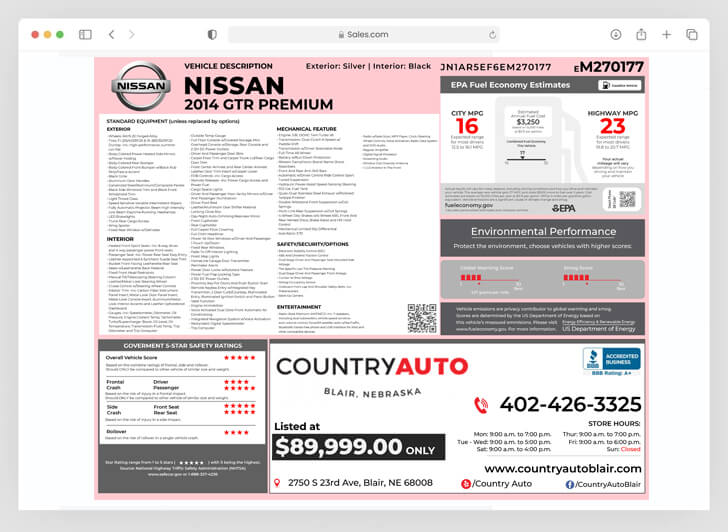 Do Window Stickers Expire?
No, Instant VIN Report's window stickers do not expire because they are a reproduction of the original window sticker of the vehicle. Although used vehicles may have undergone several changes during its life's cycle, our window stickers give detailed information about the car's original equipment and special features. This helps to make certain that your window stickers have the impact that you desire, and that you do not waste your time and money.