Instant VIN Reports provides a tool for Florida custom license plate lookup, many prefer using this tool for researching Florida license plates because it makes it possible for them to save time and avoid going to their local DMV office for information.
The following steps will help you to look up a custom Florida Plate 
This will generate a detailed report for you outlining all there is to know about the vehicle whose license plate was looked up.
This is very important for individuals looking to buy a used vehicle because a license plate lookup can help them to confirm if the vehicle has any undesirable traits and hence they will take precautionary measures to avert the pitfalls associated with buying used vehicles.
How to find out who owns a car
There are some ways that could be employed to find out who owns a car, the success of these methods depends on the caliber of the person making the search and why they get to get this information. 
It is worth noting that The Drivers Privacy Protection Act allows access to vehicle owner information only on legitimate grounds. 
You can also access a detailed vehicle history report which contains the ownership information using the Detailed Vehicle History custom Florida License plate lookup tool.
How to request a Florida custom license plate
If you want to have a custom Florida plate for your vehicle, here are some procedures you can follow:
There are many colorful plates for you to choose from, you can use the "Protect Our Oceans License Plate", "University of Florida License Plate", "Military Groups License Plate", "Horseless Carriage License Plate", etc. 
These plates may require a minimum fee of $20, other fees may be applicable during the registration process.
DID YOU KNOW?
The US state of Florida started registering motor vehicles in the year 1905
What you should know before applying for a Florida license plate
A temporary license plate is usually assigned to all who purchase a new vehicle in Florida by the dealership.
What if the transaction is a private sale, you will have to pay a visit to your local tax collector and complete a vehicle transfer. 
You may wonder how long your temporary license plate can last. The temporary license plate can only last for 30 days. 
To apply for a Florida license plate you will require the following documents: 
It is worth noting that the cost of renewing a license plate is way lower when compared to with cost of registering a new plate.
Returning your valid plate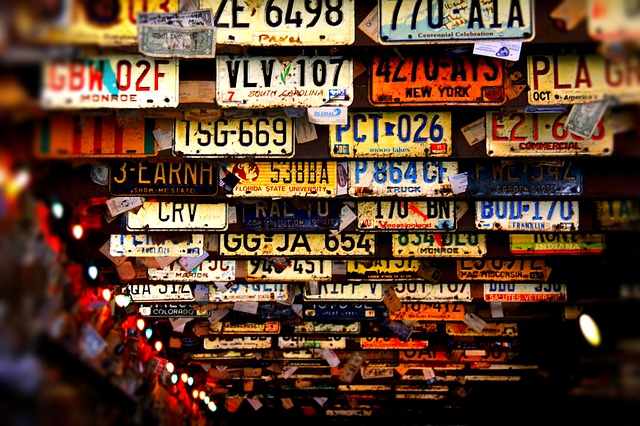 Failure to surrender a valid license plate after insurance is canceled will result in the suspension of one's driver's license. 
receipt is your only proof of not being part of the crime.
Another benefit of returning the license plate is that it enables you to obtain a receipt from the tax collector this receipt will then serve as proof of submission, this is beneficial because if your plate was attached to a fraudulent vehicle, the
The Florida custom license plate check has helped many used car buyers to access detailed vehicle information and make intelligent buying decisions.
Instant VIN Reports not only provides this information for custom Florida License plates only, but the information is also available for Florida and other states. 
Individuals who have used this tool are now attesting to its effectiveness and usefulness, this is evident in the amount of positive Trustpilot reviews that Instant VIN Reports has accumulated over the years.