If you are a Jeep owner or interested in purchasing a Jeep vehicle, checking the vehicle's build sheet is something you must have thought of. The build sheet is a document that includes all the information about the vehicle's details during production, including factory features, optional packages installed and specifications.
It is essentially a blueprint for your Jeep, and having this information can be extremely helpful in understanding your vehicle better. Here, we will take a deep dive into the importance of a Jeep build sheet, how to find it by VIN with a build sheet tool, and also highlight the major benefits of having the build sheet.
What is a Jeep build sheet?
A Jeep build sheet, also known as a build record or a factory build sheet, is a document that provides detailed information about the specifications and options of a particular Jeep vehicle. It is essentially a "build sheet" that outlines the features that were selected for the vehicle during the "building" (manufacturing) process. This document includes information such as the vehicle's VIN (Vehicle Identification Number), the model and year of the Jeep, the engine size and transmission type, the exterior and interior colors, and the specific options and features that were chosen for the vehicle.
It is often requested by Jeep enthusiasts who want to learn more about the history and specifications of their Jeep vehicle and is helpful for buyers who are considering purchasing a used Jeep, as it provides a comprehensive record of the vehicle's features and options.
ALSO READ: How To Detect If A Vehicle Has Been In An Accident
What is the importance of Jeep build sheets?
The importance of a Jeep build sheet lies in the fact that it can be used to gain access to specific vehicle information that may not be available on any other document. With this information, you can be sure of: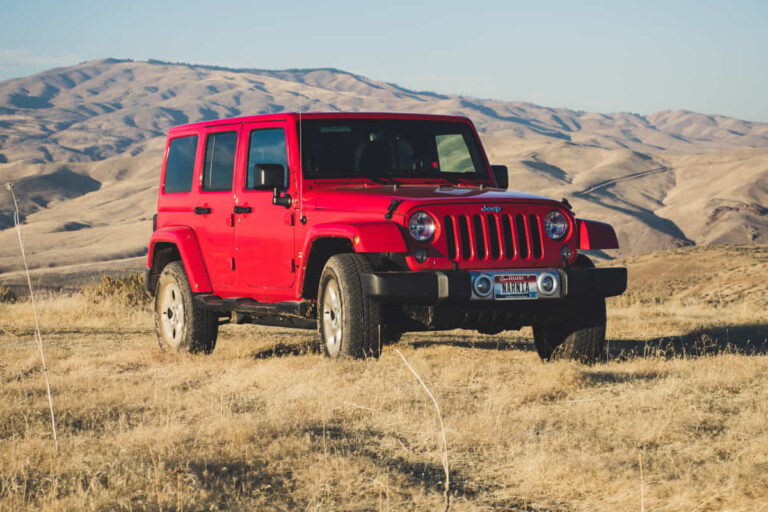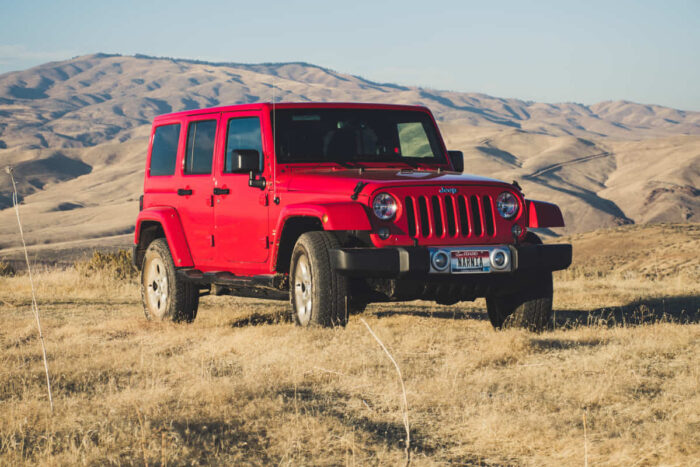 Understanding your vehicle better
With the build sheet, you can get a detailed overview of your vehicle's specifications, features, and optional packages. This can help you understand your Jeep better and make informed decisions about repairs, upgrades, and maintenance.
Validation of originality
A build sheet can help you verify the originality of your Jeep, as you can instantly check if all the parts and features of the vehicle match the production line data. This information can be useful for collectors and car buyers interested in classic vehicles, as it helps them determine the value of their vehicle. In the case of classic vehicles, they may cost as much as $100,000, and with a classic Jeep build sheet by VIN, you can easily check if your classic Jeep is original or not.
Resale value
Having a build sheet can help increase the resale value of your Jeep. By providing this detailed document to potential buyers, with information about the vehicle's production, you can generate a feeling of trust in the customer, and provide transparency to the deal. 
Avoid Scams
If you are a car buyer, you can compare the values recorded on the build sheet with the ones provided by the seller or dealership to avoid car scams and frauds.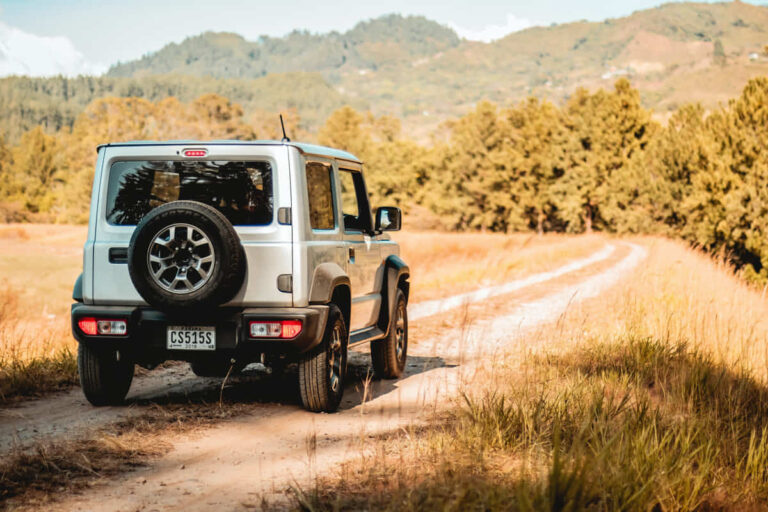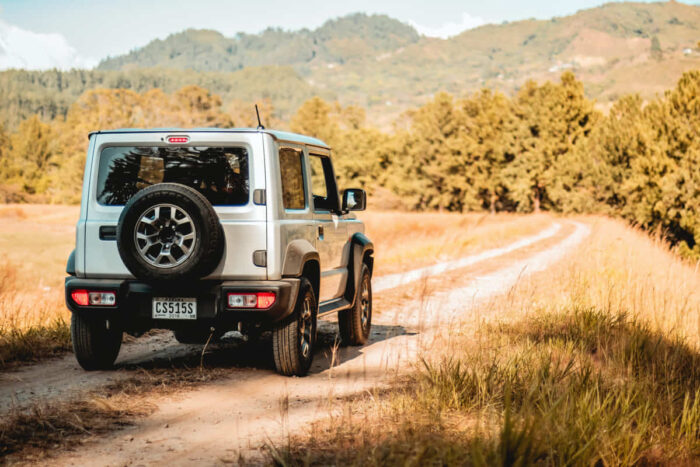 Finding the Jeep build sheet by VIN
Now let's get down to how we can find the Jeep build sheet for vehicles. The build sheet of a vehicle can be easily obtained with the right tools and the right company, and with Instant VIN Reports, you can be certain of getting the most accurate information on any vehicle. Instant VIN Reports places its focus on providing value to customers whenever possible. With this vehicle history report provider, you can be sure that you can accurately generate and download your vehicle's build sheet or window sticker.
So how can we get the Jeep build sheet for vehicles through Instant VIN Reports? Follow these steps:
Step 1: Locate your vehicle's VIN number
The VIN number is a 17-digit code unique to every vehicle, and it can be found in a number of locations, such as:
The driver's side dashboard

The driver's side door jamb

Certificate of title

Vehicle registration documents, and more.
The VIN serves as an identifier placed on every vehicle during manufacture. With this number, VIN decoders can instantly identify the vehicle's information and specifications and provide detailed build sheets and window stickers for vehicle owners and buyers.
ALSO READ: Honda Models With The Best Gas Mileage in 2023
Step 2: Use a build sheet or window sticker tool
The Instant VIN Reports window sticker tool is a comprehensive tool for generating build sheets and window stickers. With this tool, you will immediately gain access to the following information:
Model Information

Engine and Transmission Information

Axle and Differential Information

Suspension Information

Body and Exterior Features

Interior Features

Optional Equipment

VIN Number

Manufacturer Suggested Retail Price

Manufacturing Plant

Production Date

Warranty Information

Governmental security ratings

Tire Size

Brake System

Steering System

Electrical System

Emissions System, and more.
To get a Jeep build sheet by VIN, navigate to the Window Sticker tool on Instant VIN Reports and provide your VIN. Make sure the VIN is entered correctly while filling out the provided form.
Step 3: Review the Build Sheet
After generating the Jeep build sheet, you may now review it. You can save it in PDF format, print it or check it at any time on your account on our website.
That's all! Instant VIN Reports make it easy to make the right decisions and choices during car purchases and help dealers sell off their vehicles faster as consumers can see the specifications of vehicles in the inventory and make decisions faster.
Can't find your Jeep's VIN number?
Reasons why you may not be able to find the VIN on your Jeep
There are several reasons why car buyers may not be able to locate a Jeep's VIN number. Some of the most common reasons include:
Obstructed or Missing VIN Plate:

The VIN plate is typically located on the dashboard, driver's side door jamb, or engine block. If the plate is obstructed or missing, it can be difficult to find the VIN number.

Faded or Illegible VIN

: Over time, the VIN plate can become faded or worn, making the characters difficult to read.

Stolen or Missing Vehicle

: In some cases, the VIN number might not be visible because the vehicle has been stolen or is missing.

Modified or Customized Vehicle

: If the vehicle has been modified or customized, the VIN plate may have been removed or relocated.
In most cases, it is recommended that you turn away from any suspicious deal or vehicle before ending up with a lemon and spending unnecessarily on repairs in the future.
Tips for Finding Your Jeep's VIN Number
Fortunately, there are several tips and tricks you can try to find your Jeep's VIN number, even if it's not immediately visible. Here are some options to consider:
Check the Vehicle Title and Registration

: The VIN number should be listed on the vehicle's title and registration documents.

Look for a Sticker on the Door Jamb or Under the Hood

: Some Jeeps have a VIN sticker on the driver's side door jamb or under the hood.

Run a License Plate Lookup

: If you still can't find the VIN number, you can use a

license plate lookup

to decode the VIN, year, make, and model of the Jeep vehicle you are interested in.
In conclusion, having a Jeep build sheet is essential for car buyers, sellers, dealers, and enthusiasts, and with Instant VIN Reports, you can easily find and generate your vehicle's information accurately. You can use the information contained in the build sheet to confirm your vehicle's design, make informed decisions about your vehicle and avoid scams and frauds before it is too late.