Purchasing a salvage car from a used car dealership, auction, online marketplace, or private seller is not something you just jump right into. If you are sure about purchasing one, then you need to know just how much it actually costs to avoid being ripped off or falling victim to a car scam. Salvage cars are not exactly the best kind of vehicles to buy because most of the standard safety features required in a car to keep yourself and other road users safe are often damaged. Well, if you want to purchase one, there are some tips you should know. In this article, we will give a guide on how to check the market value of salvage cars and some tips you should remember when you are in the market for a salvage-title vehicle.
Before we move into how to check the market value of salvage cars, let's take a look at what a salvage car actually is. A salvage car is one that has been declared a total loss by an insurance company. This usually happens after a severe accident occurs and a vehicle is damaged to the point where the insurance company considers it uneconomical to carry out repairs. That is, if the cost of repair is almost equivalent to or more than the actual value of the vehicle.
Most of the time, salvage cars are vehicles that were damaged due to collisions, floods, fires, or any other damage that could cause severe damage to the entire vehicle. After these occurrences, the insurance company estimates the actual amount required for repairs, and if it costs up to 75% of the vehicle's market value, it would be declared a total loss, and the market value of the car would be given to the car's owner and the vehicle would be issued a salvage title.
These vehicles can actually be sold and become roadworthy after they pass an inspection with the DMV. Remember that the car has undergone serious damage and changes and would cost less than a vehicle with a clean title would. So how much do you think your salvage vehicle is worth? How can you check the market value of salvage cars? Let's find out now.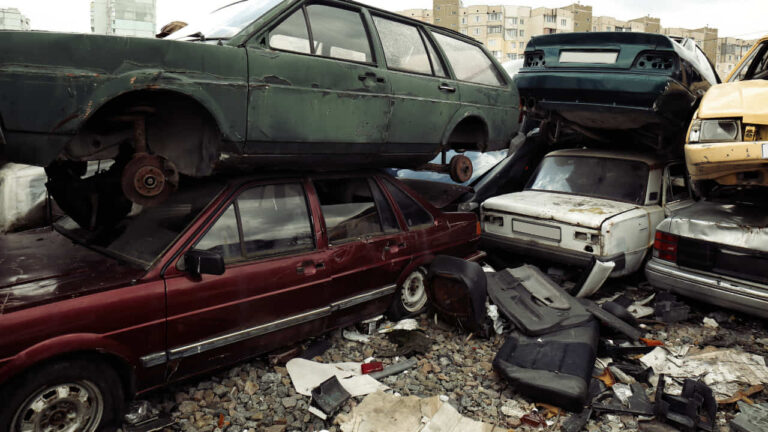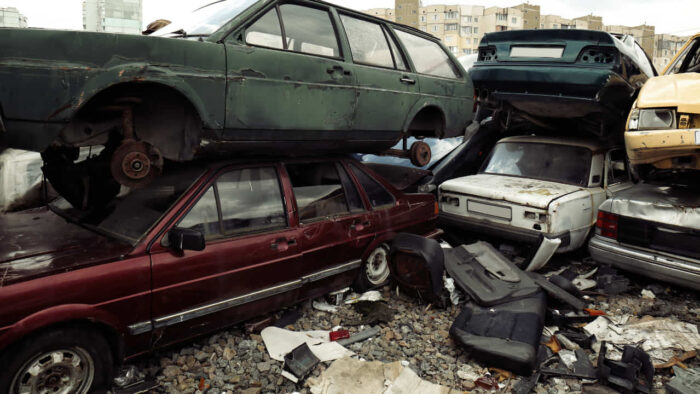 How Can I Determine the Value of My Salvage Vehicle?
To find the value of a salvage vehicle, there are different steps you would need to take. These steps are:
Generate a vehicle history report

Find out the market value of similar vehicles

Contact your Insurance Provider

Calculate the resale value of the vehicle
Generate a vehicle history report
The first step in determining the market value of a salvage car is to carry out a car market value check and generate a vehicle history report. A vehicle history report is a document that provides full information about a vehicle's specifications, history, and records. With this document, you can easily learn more about the severity of accidents the vehicle has been involved in over the years and the extent of damages sustained.
The vehicle history report is a great tool if you need to check the value of a car with a salvage title, and it's really easy to generate. To get a detailed and comprehensive vehicle history report, all you need is the Vehicle Identification Number and a reliable vehicle history report provider, such as Instant VIN Report, Detailed Vehicle History, PremiumVIN, etcetera.
With the salvage car VIN check, you can find out just how much damage your vehicle has sustained and use it as a standpoint to check the car sale value of the salvage car you are interested in. You can also get a glimpse of the vehicle's average estimated retail value and use it as a guide to calculate the vehicle's current value.
ALSO READ: How Car Report Services Protect Car Buyers from Buying Lemons
Find out the market value of similar vehicles
Now that you have an idea of the retail value of the car, the next step is to do some research and find out the market value of similar vehicles based on the year, make, model, and trim of the car. This step is really easy, as you just need to browse through resources such as Kelly Blue Book and the National Automobile Dealers Association Used Car Guide. With these websites, you can find out just how much the vehicle is worth without a salvage title.
With the information from the first two steps, you can now proceed to contact your insurance provider.
Contact your Insurance Provider
Usually, insurance providers have a percentage they use when calculating the market value of salvage cars. This percentage is usually between 75% and 80% of the vehicle's original market value, and it usually shows that the vehicle has lost over 75% of its actual value. This means that your vehicle just may not be worth as much as you would expect. After getting the accurate percentage from your insurance provider, you can now determine your vehicle's worth whenever you want. How? Easy! We'll see that in the next step.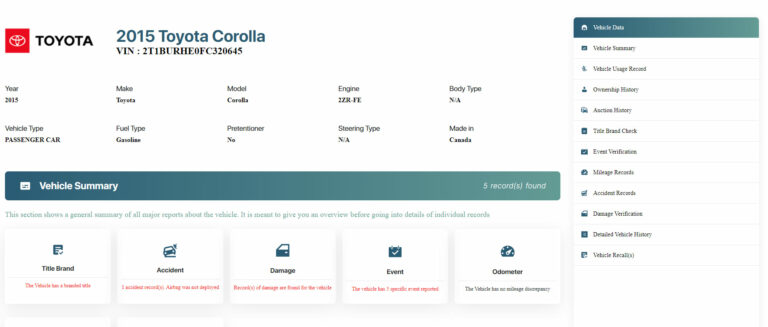 Calculate the estimated resale value of the vehicle
Remember how we already have an idea of the market value of similar vehicles with clean titles? Now, we need that value to calculate the market value of the vehicle in question. To do this, you just need to subtract the percentage given by the insurance providers from 100. Whatever percentage is obtained should be noted down and multiplied by the market value of a clean vehicle. For example, if the insurance providers gave 75% as their mark and the market value of a clean vehicle is $25,000. It implies that
The value of your vehicle is: (100% – 75%) x $25,000
Therefore, the resale value is $6,250.
This means that the vehicle lost 75% of its value with the introduction of a salvage title. If you are a car buyer, keep this in the back of your mind when you go shopping at a used car dealership.
ALSO READ: Expert Tips on What to Know Before Buying an Electric Car
Where can I put up my salvage vehicle for sale?
If you have a private salvage car for sale, the next step for you would be to find the best place to sell your car for the most money. There are generally four routes you can take here:
Dealerships

Private buyers

Online

Junkyards
Dealerships
If you need to purchase a used car after getting rid of the salvage one, it's best to trade it in at a dealership. Dealerships may have trouble accepting a salvage-titled car, but you just may be able to pull this through. If you are able to seal a deal with a dealership, they may purchase your vehicle at a really cheap yet reasonable price.
Private Buyers
There are some car buyers who know how to work on a salvage car to meet their specific needs. These buyers are usually professional mechanics or know someone who can make it roadworthy in no time. More importantly, you will be able to sell off your salvage vehicle at a better price to a private buyer than a dealership. You can easily find private buyers through classified ads or online marketplaces.
Online
If you are unable to get really good deals from private buyers, you can turn to online marketplaces like eBay, Craigslist, FindUsedOnline, CarGurus, etc. Additionally, there are specialized salvage vehicle auction sites, such as Salvagebid, which cater specifically to buyers and sellers of salvage vehicles. It's important to do your research and choose a reputable platform that meets your needs as a seller and provides accurate and detailed information about the salvage vehicle in order to attract potential buyers.
Junkyards
Junkyards or scrap yards should be your last resort if you aren't able to get a good deal elsewhere. Here, you would have to sell your salvage vehicle for parts, and you can only imagine that the value you would receive at the end of the day would be less than you expect.
Tips on how to buy the perfect salvage car
If you're considering buying a salvage car, here are some tips to help you find the perfect one:
Do your research

: Research the

make and model

of the car you're interested in, its typical resale value, and common issues. Look for similar salvage cars and compare their prices and conditions.

Check the vehicle history report

: A vehicle history report can provide valuable information about the car's past, including its previous owners, accident history, and salvage status. Make sure to use the

VIN check tool provided by Instant VIN Reports

to gain access to the valuable records and history of your vehicle.

Have a professional mechanic inspect the car

: Before buying a salvage car, have a trusted mechanic inspect it to identify any damage that may not be visible or disclosed in the listing.

Consider the cost of repairs

: Take into account the cost of repairs needed to get the car back to roadworthy condition. This should be factored into the price you're willing to pay for the salvage car.

Check salvage laws in your state

: Salvage laws vary by state, so be sure to check what is required to register a salvage car in your state before making a purchase.

Buy from a reputable seller

: Choose a reputable seller who has experience in selling salvage cars and has a good track record of customer satisfaction.

Negotiate a fair price

: Negotiate a fair price for the salvage car based on its condition, necessary repairs, and resale value.
By following these tips, you can increase your chances of finding the perfect salvage car for your needs and budget.