How To Detect an Invalid VIN Number?
VIN Numbers are vital in looking up a vehicle's information or its history for car buyers and owners. A VIN (Vehicle Identification Number) is a unique number assigned to each vehicle. The VIN generally contains 17 characters (letters and numbers). The VIN will remain with the vehicle throughout its life.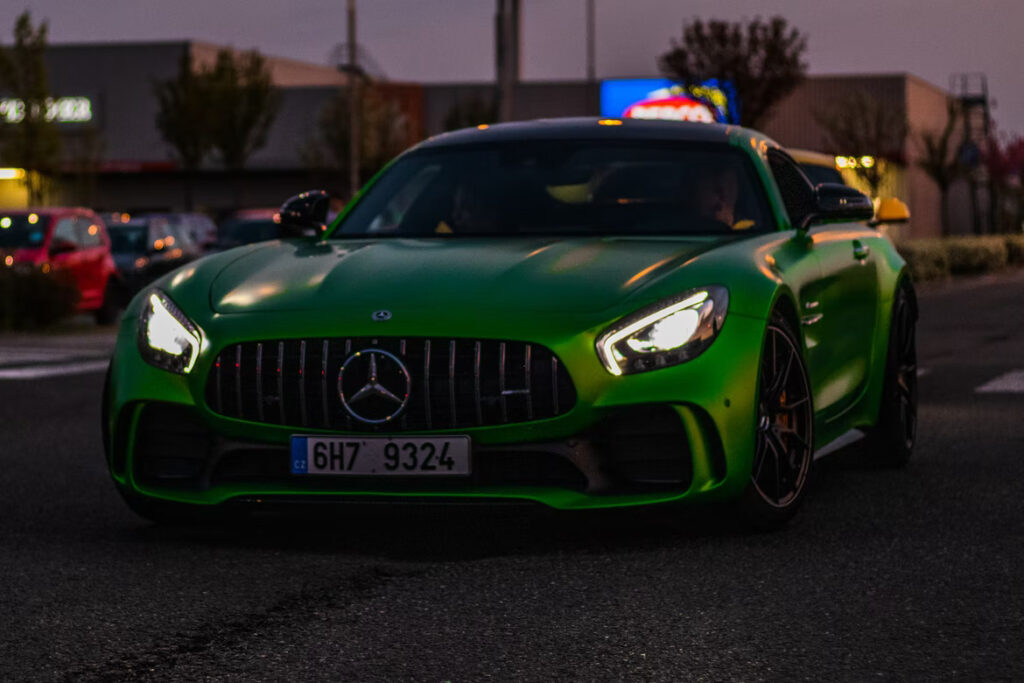 Experts always recommend that used car buyers get a comprehensive vehicle history report online to learn more about the vehicle of their choice before closing the deal. In order to get a vehicle history report, you need to run the VIN check tool, which requires you to read and copy the vehicle identification number correctly, because if you check with an invalid VIN, you'll get an error message. you can obtain your vehicle history reports in 3 simple steps
Obtain your Vehicle Identification Number (VIN) from your dashboard
Visit Instant VIN Reports
Input the VIN and other required information on the field provided, our AI-powered system will generate a detailed vehicle history report for you.
How to detect an incorrect VIN?
There are several ways to determine if the copied VIN is correct or not. You can also use these methods to spot incorrect characters and omitted letters or numbers to correct them.
1. Ensure 17 alphanumerical characters
The VIN consists of 17 alphanumeric characters and is used as a unique identifier for the vehicle. Double-check that you have the correct VIN and entered all characters.
If you find that the VIN is not 17 characters long, it usually means that the vehicle was built before 1981 and cannot be decoded properly with the new search system. Before 1981, VINs varied in length from 11 to 13 characters. The Information on vehicles prior to 1981 is limited. 
Standard VIN Example valid after 1981: 4V4NC9EH0EN148521
Classic VIN Example prior to 1981: CS140Z121530
2. Check for invalid letters
VIN is a 17-character string of letters and numbers without spaces or letters Q(q), I(i), and O(o). These are omitted to avoid confusion with the numbers 0 and 1.  So, when you want to look up a VIN, don't confuse 1 with I or 0 with O and Q, because there are no I, O, and Q in any automatic VIN. In other words, if your VIN contains I, O, or Q, just replace O and Q with 0 and I with 1. If your VIN contains any of these alphanumeric characters, the VIN is invalid and will not be decoded by any VIN check service.
Example of Invalid VIN: 4V4NC9EQ4EO148521
3. Use the checksum of your VIN
The VIN checksum for the US and Canadian markets is the 9th digit. Many car buyers in these countries are unaware that this special number does not provide any information about the vehicle. It is a unique character that shows an incorrect VIN when it is compared to the result of the error-checking algorithm.  The 9th digit of the VIN can be the letter X or any number from zero to nine. If you have different numbers or letters in this position, your VIN is incorrect. Our VIN decoder tool can easily detect if there is an error and show you the correct information.
How to verify a VIN number?
You can verify the VIN by using the following methods.
Check VIN in all locations:  
It is recommended to check all VIN locations on the vehicle to make sure they are all the same. Match the number to the original registration form of the vehicle and verify that the number contains the correct make, model, and year.
You should also look for signs of manipulation (scratched numbers, mismatched rivets, glue, or paint over the area). This could indicate an attempt to change or hide the original number, which could alter VIN data or prove the car was stolen.
Use the VIN lookup tool:
This is the easiest and most precise method to check if a VIN is correct or not. This VIN Decoder tool will tell you if you have entered the wrong VIN or not. We are the only service that can take partial VIN numbers or even wrong ones and show data.
What to do when the Vehicle Identification Number is Invalid?
According to NHTSA, only manufacturers have the authority to resolve issues related to invalid VINs. Therefore, it is recommended that you contact the manufacturer and request a letter stating the correct and invalid VIN and other information about the brand in case law enforcement is involved. 
VIN errors are a rare occurrence, but if you find yourself in this situation, don't hesitate to fix it, as it might refuse your insurance. Additionally, you could be charged with purchasing a stolen vehicle because NHTSA considers an invalid VIN number as a sign of auto theft.